To keep costs down for you, I shoot entirely on location rather than in studio. Not convinced you'll take away quality portraits without a studio setup? Give the galleries a chance! Almost every portrait you'll see was shot on location with only natural and available light.

Shooting on location also gives you far more options for backdrops. The Boise Train Depot, Kathryn Albertson Park, the BSU campus, the Boise Greenbelt, Julia Davis Park and the rose garden, downtown Eagle, and many downtown Boise locations have all yielded striking, customized results.

I'm always open to other location ideas anywhere in the Treasure Valley, too. If you have a favorite café or just really like your own back yard, let's give it a shot! Still need help choosing a location? Check out the blog entry here.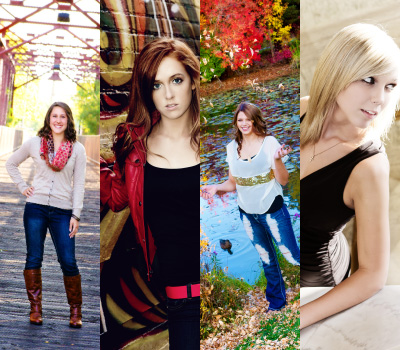 The Greenbelt, Freak Alley, Kathryn Albertson Park, the capitol building...all good spots!